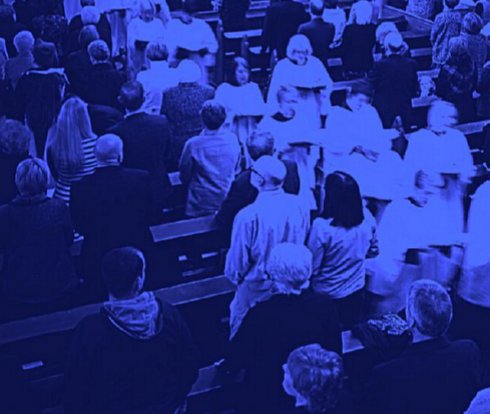 St. Macartin's Cathedral
Enniskillen
OUR VISION
Saint Macartin's - At the heart of the Community
Strengthening Commitment, Outreach, Worship and Christian Love
---

Firstly, a word of tribute to one of our most faithful members. Captain Deane Stewart of the Church Army passed into Glory on Wednesday 15th June having reach the age of 86. A large number of friends gathered for his funeral service in the cathedral on Saturday 18th. Deane was commissioned as an evangelist in 1954 and became the leader of the Church Army in Ireland in 1960, a post he held for 25 years. He once remarked that he sometimes gained more respect than he felt was his due, because of his Christian name. Some people thought he was a Dean! We assure his wife Anna of almost 55 years, his children Jeremy, Ruth and Jonathan and his many relatives and friends the sympathy and prayers of the church. "Well done, good and faithful servant."

Deane is pictured here with Anna in 2014


Please note the site is undergoing reconstruction, so pages are rather sparse - but that will change soon!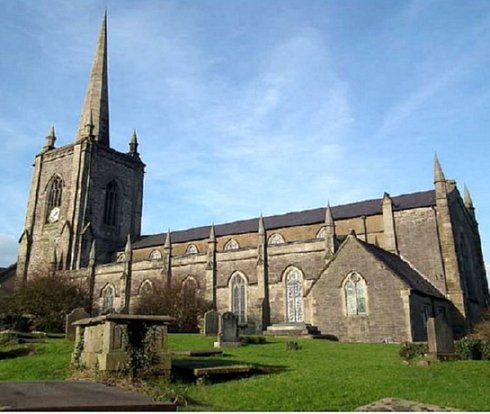 ---
---


Welcome to our website! Whether you are a regular member, occasional visitor or just simply curious, we hope you will find information here that will be interesting and relevant. Perhaps you are planning a trip to Northern Ireland. We would strongly advise making beautiful County Fermanagh part of your itinerary. During the summer our four-century-old church is open to visitors every day and it would be even nicer if you could attend one of our services. We'd love to meet you!

John McCusker BEM
Jim Nixon BEM

So many TV dramas, films and books these days depict family problems. They have all manner of emotions and attitudes - anger, bitterness, mistrust, bullying, lying and deceit - to name but a few! Even when the 'fighting' has stopped it is just an interlude before another 'bombshell' is dropped! It is rare to see families happily united.

The Bible records numerous family discords but one family upset does end happily - the story of Joseph. In Genesis chapter 37 we read of Joseph's brothers turning against him. They plot to kill him but instead sell Joseph to merchants who take him to Egypt. It is likely that modern day novelists or film script-writers would use this opening scenario to give Joseph justification for revenge. Perhaps there would be a dramatic escape from Egypt followed by Joseph unleashing his vengeance on all his brothers!

But the Bible story is very different. Joseph is not a young man filled with hatred. Instead he grows up as a slave in Egypt with a deep trust in God and love in his heart. When Joseph is eventually reunited with his brothers he shows no malice. He is so overwhelmed with love for his family that he cries openly in front of them. He hugs and kisses all of them. A family feud that concludes with forgiveness is not the expected climax for a blockbuster movie!

Real life is often full of surprises! Joseph said to his brothers "Now do not be upset or blame yourselves because you sold me here. It was really God who sent me ahead of you to save people's lives." Isn't this an amazing statement? Despite all the physical and emotional pain Joseph experienced, he knew that God was with him. Joseph believed that nothing had happened to him by accident and refused to be crushed by his adverse circumstances. Joseph was convinced that God was in control of his life and that he was in Egypt for a specific purpose. This story is an encouragement to us because it shows that God is close to those who love Him. Even when we are bewildered by troubles, illness, family upsets, hardships and when life deals us cruel blows, God is with us. Whatever our personal need, the life of Joseph gives us hope. God will never abandon those who belong to Him.

"My trust is in you, O Lord…. you are my God. My times are in your hand." (Ps 31:14-15)

Yours very sincerely,

Kenneth R J Hall
THE DEAN WRITES:



Dear Parishioners and Friends around the World,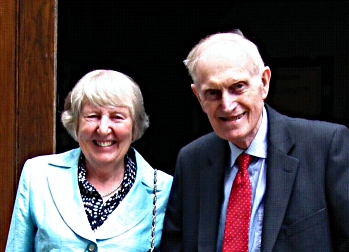 Secondly, on a happier note, congratulations to two of our members who were named in the Queen's Birthday Honours list very recently. One of our Glebewardens and long term member of the Select Vestry, former Chief Inspector of the RUC, James Thomas Nixon (known to us all as Jim) is to receive the BEM (British Empire Medal) for services to the police and the community and John McCusker, who has been chairman of the Royal British Legion in Enniskillen for several years, will also receive the BEM. When they are honoured, we as a church are also honoured.
Last updated 21st June 2016
Important: The service on Sunday 3rd July is to be broadcast live on BBC Radio Ulster and RTE. It will reflect on the Centenary of the Battle of the Somme. We are asking for a good attendance, with everyone, including choir and clergy, seated before 10am. There will be NO 11am service.
A PREVIOUS NOTICE INCORRECTLY SAID THAT THE DATE WAS 26TH JUNE - SORRY!