St. Macartin's Cathedral
Enniskillen
---
We have launched a gallery of church related photographs hosted on the Google Photos Website, starting with an album relating to events in 2016. Other albums will follow. To access it on PC, Apple computer, smart phone or tablet, click HERE. When the album loads, click on any one photo and it will enlarge and display singly. You will see buttons at the top right which give you controls such as zoom and run a slideshow. A button with an "i" on it will display information about the photograph where appropriate. Your feedback - and new photographs - would be appreciated!
---
---


Welcome to our website! Whether you are a regular member, occasional visitor or just simply curious, we hope you will find information here that will be interesting and relevant. Perhaps you are planning a trip to Northern Ireland. We would strongly advise making beautiful County Fermanagh part of your itinerary. During the summer our four-century-old church is open to visitors every day and it would be even nicer if you could attend one of our services. We'd love to meet you!
The Dean Writes:

Dear Parishioners and Friends around the world,

One of the main reasons I am Church of Ireland or Anglican is my own history. I was born into a family with established roots
in the Church of Ireland and I suppose prior to that established roots in the Anglican Church (Hall an old English surname
dating back to 1090). It was the Church of Ireland which nourished my faith, teaching me the Word of God and giving me the fellowship of Christian people to encourage me in love of God and neighbour. Some years later it was the Church of Ireland that gave me the privilege of theological training which taught and equipped me for my life and ministry.

So I am a thoroughly cultural Anglican. I feel comfortable with the language, style, music, customs and structures of Anglican life, and I am greatly indebted to the many Anglicans who, through this form of Christian faith, have contributed so much to my life and training. It was in this context that I was baptised, confirmed and ordained, and in this context I was encouraged to grow and develop in faith.

However, personal history is not enough to maintain one in Anglicanism. That would not even be consistent with Anglicanism itself. I believe in civil and religious liberty (famous words for Orangemen!), and decisions about faith must be made on the basis of the gospel, not on personal culture. Therefore, I am an Anglican now by choice, not only by inheritance, and the choice is one of theology, not culture. I am an Anglican because I feel Anglican theology is an accurate expression of the Gospel of Jesus Christ, and the Book of Common Prayer is not superimposed over the word of God, but very much reflects what the word of God says. We are a Prayer Book Church! The Prayer Book is a vital resource to help us grow and develop in faith.

The Church of Ireland is not the only way to be Christian ó far from it. It is only one of many ways in which our Christian faith can be expressed, however it is the way to which many of you and I are accustomed. If you are reading this as a parishioner and have a paper copy of the February 2017 Cathedral News, have a read at pages 6, 7 and 8 and learn more about your faith, who you are and what you believe. (For non -parishioners, or indeed anyone without a paper copy, you can download it - see above.) We hope over the next few editions of the magazine to include an article related to an aspect of the liturgy of The Book of Common Prayer. The challenge for all of us is how we live and practise that faith. The Church of Ireland regards worship as a priority and provides a context in which people of diverse views can live and worship together. The clergy and leadership of St Macartinís Cathedral are striving hard to create this context for the parishioners and the people of Enniskillen. We want to reach out to anyone and everyone, especially those who have lapsed, lost their faith or simply given up on church! If you are not already a committed member of our congregation, or not a regular attender, please come and experience what is on offer!

We are disciples of Jesus Christ and we place ourselves as Our Vision states ďAt the heart of the Community, Strengthening Commitment, Outreach, Worship and Christian Love to all".

Yours very sincerely,

Kenneth R J Hall
Last updated 1st February 2017
Search for any word
on this website:
---
---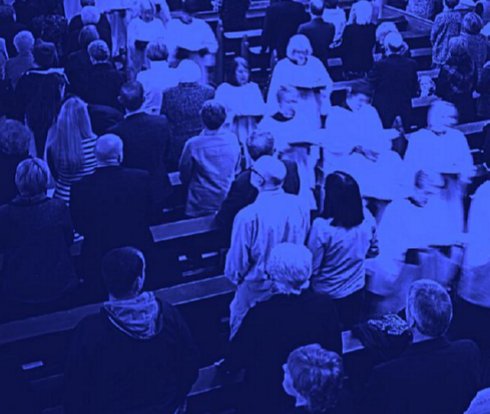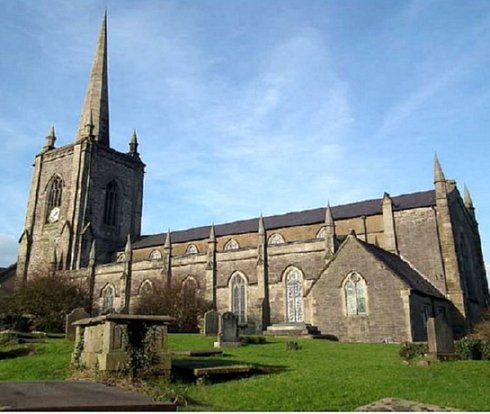 NEW: From February 2017, it will now be possible to download our monthly magazine, "Cathedral News" To read the current magazine click on the following link: February 2017 For the slightly more technically minded, to download to a PC, right click on the link, select "Save as" , migrate to where you want to save it and click "Save".