St. Macartin's Cathedral
Enniskillen
---

Please note the site is undergoing reconstruction, so pages are rather sparse - but that will change soon!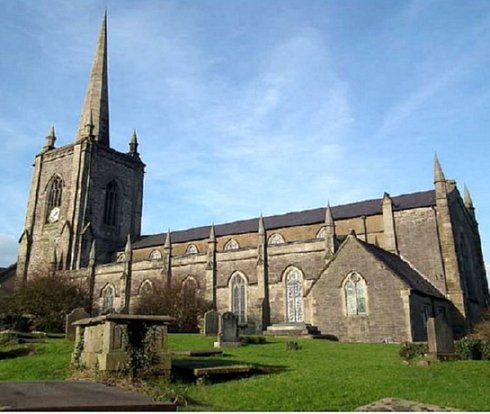 ---
---


Welcome to our website! Whether you are a regular member, occasional visitor or just simply curious, we hope you will find information here that will be interesting and relevant. Perhaps you are planning a trip to Northern Ireland. We would strongly advise making beautiful County Fermanagh part of your itinerary. During the summer our four-century-old church is open to visitors every day and it would be even nicer if you could attend one of our services. We'd love to meet you!
THE DEAN WRITES:



Dear Parishioners and Friends around the World,


On the 1st July 2016 we commemorated the 100th anniversary of the Battle of the Somme and remembered those who
fought and died during the battle. The Somme was one of the deadliest battles of the First World War. During five months of combat, the total number of men killed, wounded and missing reached over one million. A century later the battle scars still remain, and millions more have been killed in many wars and terrorist activities throughout the world. People still die daily as a result of conflict and we may never hear about them. It is easy to think of this superficially until it affects us personally. We in Northern Ireland have had very traumatic personal experiences, either as civilians or as those involved in the forces of law and order. Commemoration and remembrance brings with it a mixed bag of emotions. For many people there is disappointment, sorrow, loneliness, fear, anxiety, doom and gloom, and for some there may still be anger. In this process it is important that we cast our thoughts back even further. When all seemed doom and gloom on Good Friday it was turned on its head with the joyful Resurrection on Easter Morning. Focusing on the cross and the message of the cross should be the basis of our faith. Christ overcame all sin and evil fear.

I'm told that immediately after World War II ended the churches were full of thankful people (once fearful people), but the sense of thankfulness soon faded. It was the same in Northern Ireland during the Troubles when churches of all denominations were well attended. Maybe people needed that sense of commitment or belonging to relieve their fears. Fear has haunted a lot of people's lives during the past forty odd years in Northern Ireland. Virtually everyone has been affected in one way or another. However, the message of the Resurrection is clearly that we need not be afraid. By the end of the first Easter Day, all kinds of people who had woken up with fear in their hearts were singing songs of joy and thanksgiving.

Jesus faced his own fear, far greater than ours, and overcame it. His friends, especially those in that upper room, had fears greater than ours, and found victory over them on that Resurrection Day. Is that not still the message for us today? By putting our trust and faith in Christ, we can in some way relieve our fears, knowing that, no matter what, in life or in death we will share the victory he has won for us on the Cross. As Jesus said to those fearful disciples in that upper room, I say to all of you who have fears or concerns for today and for the future for yourself, your family, your community, your country or the world at large, whatever those fears and concerns may be. 'Peace be with you, the Peace of the Risen Lord.' I do hope that you all have a pleasant and refreshing summer whether at home or on holiday and may you experience the peace of God and be able to share that peace with those with whom you come into contact.

Yours very sincerely,

Kenneth R J Hall

Last updated 21st August 2016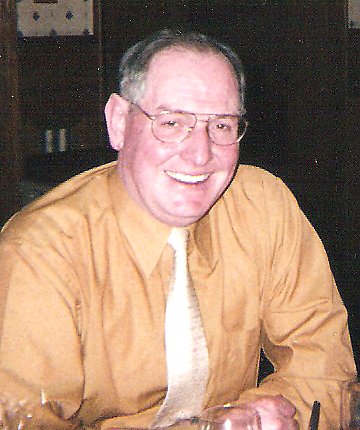 We are saddened to announce the sudden
death of long term member and chorister,
Mr Noel Beattie. He was in failing health for
some time but his death yesterday (20th
August) at his home was sudden. We
extend our sincere sympathy to his beloved
wife Violet, his daughter Gaynor and her
fiancé Rob.

Removal from Ballycassidy House Funeral
Home, Ballycassidy, Enniskillen will be on
Monday, leaving at 6.30pm to the Cathedral.


The funeral service has been arranged for Tuesday at 1.30pm, followed by burial in Sydare Cemetery.

It has been requested that there be family flowers only please, donations in lieu if desired to Chest, Heart & Stroke Association and St. Macartin's Cathedral, Enniskillen, cheques payable please to W T Morrison, Funeral Directors, 41 Darling Street, Enniskillen, BT74 7DP.