St. Macartin's Cathedral
Enniskillen, Northern Ireland
Welcome!

The Church of Ireland - part of the Anglican Communion
Services & Meetings
(last updated 19th October 2014)
Hello, you are very welcome to our website. Whether you are already a church member or a visitor, we invite you to look around - you will find much to interest you!

If you have any comments you can use the form on the "Contact us" page. St. Macartin's Church of Ireland Cathedral has a prominent position in the main street of Enniskillen, the largest town in County Fermanagh. The church has a long and distinguished history, much of which you will find on this website. If you know details that we haven't recorded, tell us and we will publish them!
Click HERE to listen to our bells (recorded in March 2003)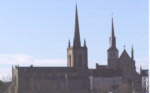 ---
---
---
To go to the Parish Hall redevelopment page click
HERE
THE DEAN WRITES:

Dear Parishioners and Friends around the world,


It is hard to believe that the Summer has gone, and that we now are in the midst of the Harvest
Thanksgiving Season! Hymn 42, 'Good is the Lord, our heavenly King', is based on Psalm 65
and sums up the meaning of giving thanks to Almighty God. The hymn tells us that God blesses us abundantly in so many ways. King David in Psalm 65 reminds us of how much God gives to the people of the earth.

God blesses us through many things, and we must consider that the things we have are a blessing from God. He has also given us the beautiful things that we see in creation to know that He exists. We are able to look at the mountains and the seas and know that there is natural power in this world. The earth is accomplishing God's purpose. God's love is so great that these things were placed here so we would know that there is a powerful Creator and one who hears our prayers. His love extended more than that, God gave His Son, that through faith in Him, we can not only enjoy the present but that we can come to that final harvest-home and share the joys of eternal life.

So at this Harvest Season may we take time to reflect and to enjoy all that God has given us? Harvest Thanksgiving means nothing until you give back to God the gratitude due to Him. We need to offer thanks by singing to and about Him, praying to Him, giving all you have to Him including your talents, abilities, possessions, opportunities and most importantly your presence in His Church. We need to commit ourselves to be His faithful disciples, and never take God for granted.

Good is the Lord, He gives us bread; He gives His people more,
By Him their souls with grace are fed, a rich, a boundless store.

May you know the love of God in your life!

Yours very sincerely,
Kenneth R J Hall

---
We are somewhat surprised that there are church members who regularly use the Internet but are unaware that this website exists! So if you find it interesting and/or useful, please spread the word around - the more visitors we have the more encouragement there is to keep it alive.
---
Come ye thankful people, come, raise the sound of Harvest Home!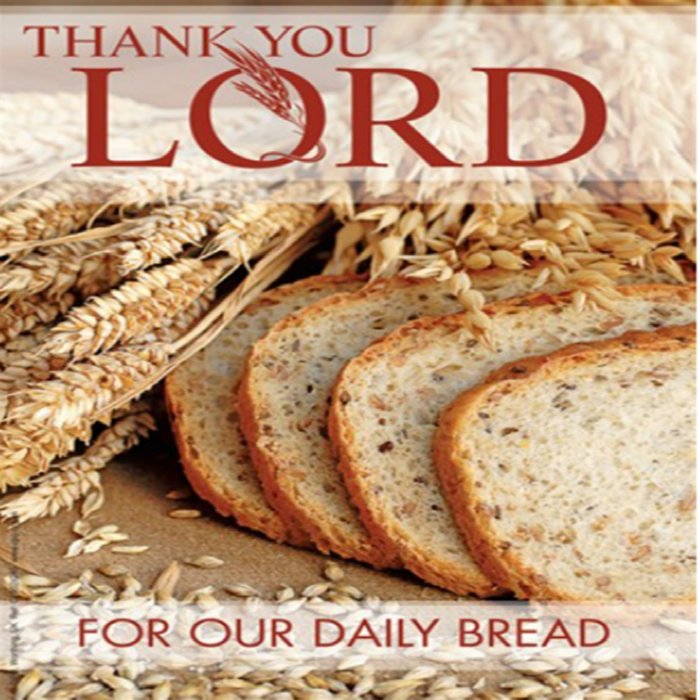 Good is the Lord, He gives us bread; He gives his people more,
By Him their souls with grace are fed, a rich, a boundless store.