St. Macartin's Cathedral
Enniskillen
---


Last updated 30th November 2020
Search for any word
on this website:
Click HERE to view or download the current and old issues of "Cathedral News" - our monthly magazine
For people of faith in these difficult times, listening to Christian music, or better still, watching it being performed on line, is very uplifting - a real spiritual experience. During the Coronavirus crisis, we introduced a page carrying links to music videos which we hope will be a blessing to all. You can access the page by clicking HERE
The Dean writes:

Dear Parishioners and friends around the world,

Christmas may look different this year, but the story is still the same! That is the message for Christmas in 2020.
Coronavirus will make our celebrations this year look very different from usual. However, the message of the
baby born in Bethlehem is still relevant!

The angels announced, 'Do not be afraid. I bring you good news that will cause great joy for all the people. Today in the town of David a Saviour has been born to you; He is the Messiah, the Lord.' (Luke 2: 10,11). The birth of this baby brings great joy and good news for everyone! As the king of the universe, He has come as our Saviour. In an uncertain world, He offers joy and hope, because He holds this pandemic in His hands. This is a real cause for joy!

'Glory to God in the highest heaven, and on earth peace to those on whom His favour rests.' (Luke 2:14). We may feel anything but peace amid the anxieties over our current circumstances. How can a Jewish infant born to a poor family in first century Palestine bring peace to our lives today? Jesus established peace with God through His death on the cross. Trusting the Prince of Peace for our lives brings God's peace amid the huge uncertainties we face. As the carol says, 'Joy to the world, the Lord has come, let earth receive her King.'

Wishing you every blessing.

Yours very sincerely

Kenneth RJ Hall
---
On-line Streaming of Services on YouTube
Welcome to our website! To be sure you are looking at the latest update, please reload/refresh the page NOW!
A refresh button is found close to the top of a webpage and looks something like one of these, but smaller. Just click on it to reload the page.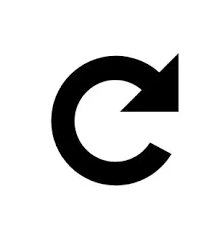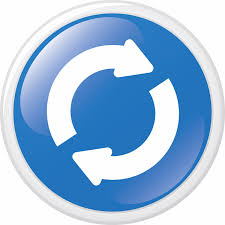 ---
Streaming of each Sunday morning service starts at 10.55am on Sunday mornings - if you see no pictures after that time, refresh/reload the YouTube Page - look for a refresh button at the top looking something like one of these: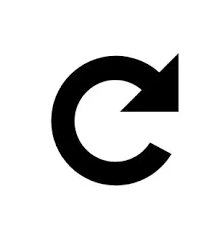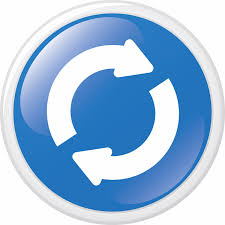 The Sunday service "Live" button will also open the recording for several days after the event, following which it will go into the archives.

It is possible to download the text of the morning service (browser permitting) by clicking
HERE
---
We are surprised and delighted to see the interest in our services on-line, not only in our own country but also in foreign lands. There may be those who would like to make a donation towards the heavy costs entailed in maintaining the cathedral and to this end, we have set up an account with PayPal. Those who wish to contribute are invited to use the following button:
---
If you are looking for information about our non-uniform children's organisations, please note there is a new tab above.
Every so often we have special services (such as ordinations, Christmas Day, etc) that will be streamed live and can be viewed after the event by clicking on the blue bordered button
PLEASE NOTE: Covid Restrictions

Owing to the NI Covid 19 Restrictions announced on 19th November 2020, the church must close for 2 weeks from Friday 27th November (inclusive) with the exception of weddings and funerals where a maximum of 25 people can attend. Services will continue to be streamed on the internet. Please follow the link on this website - www.enniskillencathedral.com.

The wedding of Jane Robinson and Ian Weir that took place on Friday 27th November in the cathedral has now been archived and can be viewed by clicking on the purple-circled button.
---
The Cathedral Advent Calendar
We invite you to share with us the run up to Christmas by opening a box every day to see what it contains. There you will find one of 25 seasonal photographs, some verses from the Bible (King James Version) telling the Christmas Story as it unfolds and a Christmas carol video. The music will vary from very jazzy and modern to very traditional so there is something for all tastes. Some may bring tears to your eyes! Note that you can't open a box until its corresponding date.

To access, just click on this picture to the right.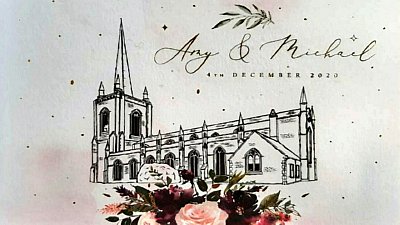 The wedding of Amy Marshall and Michael Hall (the son of Dean Hall) will take place in the cathedral on Friday 4th December at 1pm. Due to the current Covid-19 restrictions, attendance will be severely limited to invited friends and relatives only. However, the ceremony will be streamed live and can be viewed by clicking on this picture to the right.

---