It is with sadness that we report Jims death. He was a saintly man who was a long-term and faithful member of our congregation. He served as a lay reader and as a member of Select Vestry with four incumbents in the parish. During his time on the Select Vestry he served with distinction as an elected member on many committees and bodies of the Church of Ireland. These included the Diocesan Synod, the General Synod, as Parochial Nominator, Diocesan Board of Education, the Northern Ireland Board of Education, Board of Governors of Portora Royal School and various missionary societies.
Because of current governmental restrictions resulting from the Covid-19 pandemic, the funeral and celebration of his long life will be private, but will be streamed live at
12 noon on Wednesday 3rd March.
To access it, just click on Jim's photograph.

Further details will be found on the WT Morrison (Funeral Directors) website - click
HERE
St. Macartin's Cathedral
Enniskillen
---


Last updated 1st March 2021
Search for any word
on this website:
Click HERE to view or download the current and old issues of "Cathedral News" - our monthly magazine
For people of faith in these difficult times, listening to Christian music, or better still, watching it being performed on line, is very uplifting - a real spiritual experience. During the Coronavirus crisis, we introduced a page carrying links to music videos which we hope will be a blessing to all. You can access the page by clicking HERE
The Dean writes:

Dear Parishioners and friends around the world,

We have just celebrated the season of Epiphany and later this month we move into the season of Lent.
In Epiphany we remember the Magi from the East who followed a star and with great joy found the baby Jesus.

At the start of a New Year, amid the uncertainty of the pandemic, are we asking the same question? The gifts they offered show us how we can find Him in the uncertainty of the coming year: 'they presented Him with gifts of gold, frankincense and myrrh.' (Matthew 2: 11).

The gift of gold reflects that the Magi saw in the baby a king, destined to rule over us all. In this coming year we need to remember that Jesus is on the throne, the seat of power and authority in the whole universe. Will we crown Him king of our lives and dedicate all that we are and do to Him?

The gift of frankincense reflects that the visitors saw not just an earthly king, but God in human flesh. Incense symbolises the prayers of God's people and so this gift reminds us that God is worthy of our worship and prayer. Will we offer our praise and prayer, as we seek God to guide us through the uncertainties of this time?

The gift of myrrh reflects that these astrologers saw beyond the baby's birth and life, to His death which would secure life for all. Jesus was offered myrrh on the cross and it was a spice used in His tomb. As we face the sufferings of this New Year, we can be confident that Jesus knows and understands our experience.

The season of Lent is also about finding true and lasting joys. A joy that can be present even in situations of suffering losses. The disciplines of Lent do sound rigorous, but sometimes we need to abstain from the shallow entertainment in life to be able to get to the true happiness. That true happiness can be found in the exciting (even adventurous) purpose God has for our lives, in the loving and caring relationship between God and us and between us and all those he also created in His image regardless of any difference!

So, this season, I invite you to come to church during Lent (in person or join us on-line through our webcam), expecting to find answers you may never have expected to get, to find joy in all - even hard situations, and possibilities for your life you never thought possible!

In this season of Lent 2021, let us celebrate our awesome God, our Cathedral Church Family, and our faith in Christ.

Yours very sincerely

Kenneth RJ Hall
---
On-line Streaming of Services on YouTube
Welcome to our website! To be sure you are looking at the latest update, please reload/refresh the page NOW!
A refresh button is found close to the top of a webpage and looks something like one of these, but smaller. Just click on it to reload the page.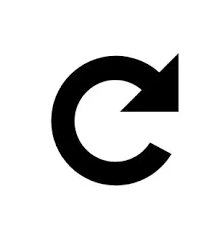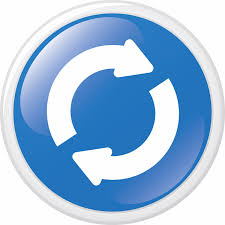 ---
Streaming of each Sunday morning service starts at 10.55am - if you see no pictures after that time, refresh/reload the YouTube Page - look for a refresh button at the top looking something like one of these: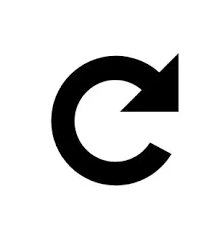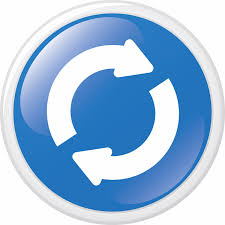 The Sunday service "Live" button will also open the recording for several days after the event, following which it will go into the archives.

It is possible to download the text of the morning service (browser permitting) by Saturday evening by clicking HERE
---
We are surprised and delighted to see the interest in our services on-line, not only in our own country but also in foreign lands. There may be those who would like to make a donation towards the heavy costs entailed in maintaining the cathedral and to this end, we have set up an account with PayPal. Those who wish to contribute are invited to use the following button:
---
If you are looking for information about our non-uniform children's organisations, please note there is a new tab above.
---
---
The Church of Ireland Bishops in Northern Ireland have decided that all in person Sunday gatherings for worship, along with all other in person church gatherings, should remain suspended in all Church of Ireland parishes in Northern Ireland until Friday 5th March 2021 - with the exception of weddings, funerals, arrangements for recording and/or live-streaming, drive-in services and private prayer (as permitted by regulations). This same step is also being taken today by the Methodist Church, the Presbyterian Church, and the Roman Catholic Church.
Here in St. Macartin's, we would invite everyone to tune in on Sunday mornings to take part in our streamed services. They can be accessed through the red button below. Please note that Thursday morning services will not take place for the time being.







---
Good News about Ivan Kee:
As many of us know, Ivan has been very ill with Covid-19 but is now making a good recovery. He appears on the online video diary of Dr Monica Monaghan speaking about his experience. He and Avril have had a terrible time in recent months and warrant highly our continuing thoughts and prayers. If you are on Facebook, click on this link to view:
https://fb.watch/3b5Auc-3HX/
otherwise click on Ivan's photo.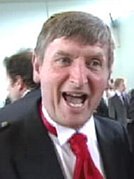 The Church of Ireland's Daily Worship app brings content from the Book of Common Prayer and the Bible to your computer, smartphone or tablet, displaying readings and liturgies for each day of the year. Using it, you can grow in relationship with God through daily prayer and also by reading and meditating on Scripture. Click on the icon above to view on PC, or the app can be downloaded from Google Play or the Apple Store.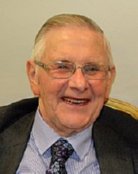 Mr Jim Kerr
Died 1st March 2021