St. Macartin's Cathedral
Enniskillen, Northern Ireland
Welcome!

The Church of Ireland - part of the Anglican Communion
Services & Meetings
(last updated 3rd April 2015)
Hello, you are very welcome to our website. Whether you are already a church member or a visitor, we invite you to look around - you will find much to interest you!

If you have any comments you can use the form on the "Contact us" page. St. Macartin's Church of Ireland Cathedral has a prominent position in the main street of Enniskillen, the largest town in County Fermanagh. The church has a long and distinguished history, much of which you will find on this website. If you know details that we haven't recorded, tell us and we will publish them!
Click HERE to listen to our bells (recorded in March 2003)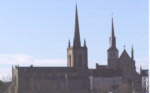 To go to the Parish Hall redevelopment page click
HERE
We are somewhat surprised that there are church members who regularly use the Internet but are unaware that this website exists! So if you find it interesting and/or useful, please spread the word around - the more visitors we have the more encouragement there is to keep it alive.

The Dean writes:

Dear Parishioners and Friends around the world,

We can only imagine how the two travellers to Emmaus felt knowing that Jesus had died. Gone
were their hopes for a bright future. They thought God had let them down. They had suffered a
cruel blow and were bewildered and upset. In their grief, the risen Jesus came alongside them and spoke with them at length but somehow they did not recognise Him. Why was this, and why did Jesus intend to leave them at Emmaus without first revealing who He was? The answers may be found by looking back at the encounters Jesus had with people. He never forced His true nature onto anyone. Every individual had to make up their own mind as to who He was, and to decide if the things He said were true. Today, Jesus does not 'gate-crash' into our lives. In a number of ways He gently and persuasively reveals Himself. So, the story of the walk to Emmaus should encourage us each time we feel His absence; at those times when we thought He would step in and immediately solve our problems! On our journey of life, we can have times of sadness and it can seem as though God is far away, but while we are thinking that Jesus has left us alone, He is actually with us. He knows where we are and what we are feeling. He can quietly draw alongside us. Surprisingly, it can sometimes be in situations of sadness and solitude that Jesus 'speaks' to us more clearly. We do not have to go off in search of some 'religious experience' or to a special 'holy place'. He is present in the here and now. Jesus is the unseen companion on every journey and the unseen guest at every meal. In His way and in His time, our Lord reveals Himself to us in different situations. We may be aware of His presence in surprising circumstances and on unexpected occasions. How important it is that we stay alert. There will be times when we will be like those two men on the Emmaus Road, searching for answers. We will earnestly desire clear and direct answers to our questions and the knowledge, understanding or revelation may be slow to come, but with Jesus, there are many lessons to be learned along our 'Emmaus Road' than would have been discovered any other way. May God bless you and may you experience His presence in your life this coming Holy Week and Easter Season.

Yours very sincerely,

Kenneth R J Hall
---
---
---
---
---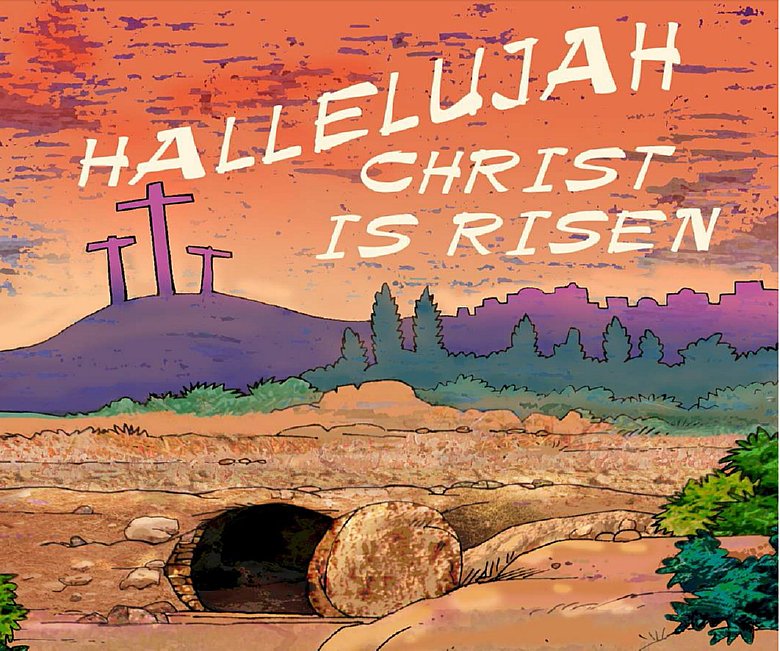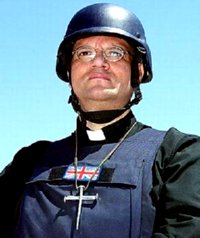 The Vicar of Baghdad

The Reverend Dr. Canon Andrew White, Hon PhD DD Hon, University of Toronto
2014 is vicar of St George's Church, Baghdad, the only Anglican church in Iraq. He
has thus been dubbed the "Vicar of Baghdad". He is also President of the
Foundation for Relief and Reconciliation in the Middle East. He was previously
Director of International Ministry at the International Centre for Reconciliation at
Coventry Cathedral, England.

At the age of 33 years he was diagnosed with multiple sclerosis, a condition which
for many years affected his mobility and his speech. He has been undergoing a new
stem cell treatment for MS at a clinic in Baghdad that utilises his body's own stem
cells and he has said, "It had completely transformed my life." He is married to
Caroline and they have two sons.

Canon Andrew White the Vicar of Baghdad will be speaking at a special service in the Cathedral on 16th April 2015 at 7.30pm.

What then makes this Anglican Canon want to work in Baghdad?
When he is captured by terrorists in Iraq and threatened, what makes him stay?
What makes him sacrifice the comfort of home life?
How does he cope with this demanding lifestyle and live with MS?
We all have seen him on TV and asked, "What is the driving force behind his ministry?"

IN THE MIDST OF ALL THIS VIOLENCE AND TERROR HE BRINGS GOD'S LOVE TO HURTING PEOPLE.

Come along to the service and hear the answers to all these questions. Meet him yourself and find out the enormous heart he has for the Middle East - a heart for reconciliation.

A collection will be taken up to support his work. All welcome.
---