St. Macartin's Cathedral
Enniskillen
---


Last updated 24th July 2021
Search for any word
on this website:
Click HERE to view or download the current and old issues of "Cathedral News" - our monthly magazine
For people of faith in these difficult times, listening to Christian music, or better still, watching it being performed on line, is very uplifting - a real spiritual experience. During the Coronavirus crisis, we introduced a page carrying links to music videos which we hope will be a blessing to all. You can access the page by clicking HERE
The Dean writes:

Dear Parishioners and friends around the world,

Last month on the 11th June we remembered the life of St Barnabas. His real name was Joseph, a wealthy
Levite from Cyprus. However, he was known by his nickname 'Son of Encouragement' (Acts 4:36).
Throughout Acts we see him encouraging others in different ways. He was an example of generous giving
(Acts 4:36-7), when he sold property and offered the money to the church for those in need. In the midst of a caring and sharing community, he was singled out as a symbol of generosity. We too need to be prepared to be generous to the church and to those in need around us!

Barnabas later encouraged a new Christian in the person of Paul (Acts 9:27). After Paul's conversion and aware of his reputation, Barnabas came alongside him and brought him into the fellowship of the church. Are we ready to help those who are new to your area (or have no church connections) find a place in our church? Watch out for strangers and visitors over the summer months and welcome them!

Barnabas was sent to the church in Antioch where he 'saw the evidence of the grace of God' (Acts 11:23). It was a church which brought Jewish and Gentile believers together for the first time. Like Barnabas, do we rejoice when we see God doing new things in people's lives? Are we also willing to embrace these things and facilitate change? We need to be willing to welcome everyone regardless of any differences!

Encouragement is one of the spiritual gifts in the New Testament (Romans 12:8). It can be greatly undervalued, but it is still crucial in growing the church. Like Barnabas, will we nurture gifting; strengthen the doubters and those tempted to give up; show generosity to God's people and will we strengthen people to move beyond their own comfort zones to help those in need?

If you are fortunate enough to get away on holiday that is good, but if not, a few quiet days at home may be just as refreshing. God designed us to need rest at every level of life, from physical to emotional to spiritual. So, I do hope that you all have a pleasant and refreshing summer whether at home or on holiday and may you experience the love of God and be able to share that love with those with whom you come into contact, and like Barnabas be an encouragement to them.

'Therefore encourage one another and build each other up.'
(1st Thessalonians 5:11)

Yours very sincerely

Kenneth RJ Hall
---
On-line Streaming of Services on YouTube
Welcome to our website! To be sure you are looking at the latest update, please reload/refresh the page NOW!
A refresh button is found close to the top of a webpage and looks something like one of these, but smaller. Just click on it to reload the page.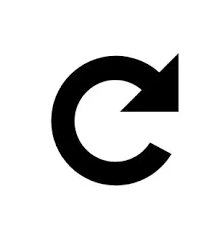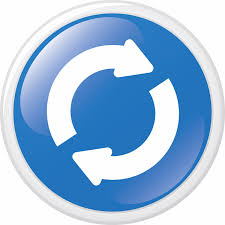 Streaming of each Sunday morning service starts at 10.55am - if you see no pictures after that time, refresh/reload the YouTube page - look for a refresh button at the top looking something like one of these: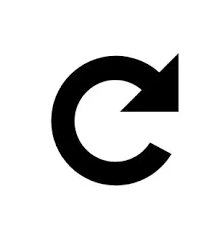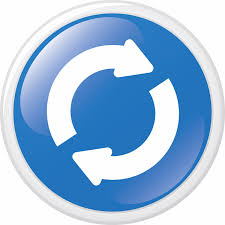 The Sunday service "Live" button will also open the recording for several days after the event, following which it will go into the archives.

It is possible to download the text of the morning service (browser permitting) by Saturday evening by clicking HERE
We are surprised and delighted to see the interest in our services on-line, not only in our own country but also in foreign lands. There may be those who would like to make a donation towards the heavy costs entailed in maintaining the cathedral and to this end, we have set up an account with PayPal. Those who wish to contribute are invited to use the following button:
---
---





---


The Church of Ireland's Daily Worship app brings content from the Book of Common Prayer and the Bible to your computer, smartphone or tablet, displaying readings and liturgies for each day of the year. Using it, you can grow in relationship with God through daily prayer and also by reading and meditating on Scripture. Click on the icon above to view on PC, or the app can be downloaded from Google Play or the Apple Store.

---
The Church of Ireland Bishops' Appeal has released €10,000 in emergency funding to support Covid relief efforts in India. Individuals and parishes are invited to contribute to support these efforts. Taxpayers in the U.K. can give more help by "Gift Aiding" donations. For full details go to:

https://www.ireland.anglican.org/news/10610/bishops-appeal-releases-emergency-funds

Donations can be made online or by post using the reference 'CIBA India Covid Relief' and all details about how to contribute can be found at:

http://www.bishopsappeal.ireland.anglican.org/give/
---